Support Transit Benefits for Maryland State Employees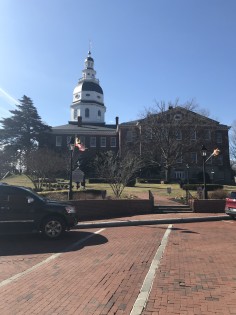 The Transit Benefit for State Employee Act (HB 201) would codify an existing benefit for many of our state employees who use primarily Maryland Transit Administration light rail, subway, or buses and do not have to pay. The legislation slightly expands this to all employees subject to collective bargaining and also requires a study of expanding it to include MARC commuter rail and WMATA.
Studies have indicated that when transit benefits are introduced into the workplace one (1) in five (5) people convert from driving alone to taking transit[1]. Inrix, a leading provider of transportation information just released a report showing that American drivers spend an average of 41 hours a year in traffic, costing American commuters $305 billion, an average of $1,445 per driver[1]. This does not account for lost time or lost productivity. The mode shift that can be obtained through transit benefit programs can have a significant impact on congestion, air quality, and energy consumption, helping all users of the transportation system. We also note that employers will enjoy reduced tardiness, a happier, more productive workforce and will spend less time and money finding parking for their employees.
First, Enter Your Zip Code